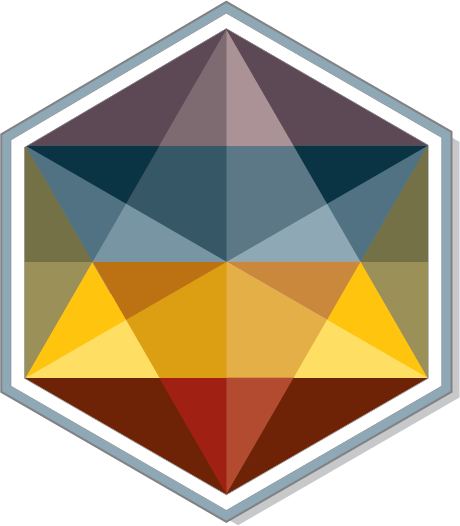 Kailash Ashram Guidelines
Thank you for following your Soul and making the decision to stay with us at Kailash Ashram.
This document outlines all that you need to know prior to arrival and during your stay and it is a requirement that all Ashram guests, including those here under a group or venue hire booking, read the guidelines in their entirety.
There is an additional section titled 'The Ashram in Depth' which is optional but suggested reading for those sincere in their undertaking.
All guests are required to abide by the conditions, rules and direction from management, at all times.
Guests who chose to ignore or willfully disrespect the guidelines will be asked to leave immediately and will not be entitled to a refund.
What is an Ashram?
Ashram is a sanskrit word derivative from 'śram' meaning 'to toil, or work.'
Here, the toil refers to 'The inner work' in cultivating the quiescence of mind and body to allow awareness to rest in the natural state, one characterized by inner peace and equanimity.
The Ashram is a place to let go of ego-centric consciousness in favour of connecting to oneself as a 'Soul.' As such, it is not a place to indulge personal wants and needs, rather, it is an idyllic location to lean into the structure and program, engage wholeheartedly with the practices on offer and let your mind rest.
Ultimately the Ashram has a higher purpose and exists to serve the divine. It is a place for the impartation, cultivation and participation in both individual and collective sadhana (spiritual practices.) Thus we ask that all guests respect the space as a sacred and sincere undertaking, of which you are an integral part.
Broadly speaking, the Ashram has its roots in the traditional art, science and craft of Yoga (Samarpan Yog, Hatha Yoga, Bhakti Yoga) and those interested in connecting to the practices would be best served by reading 'The Ashram in Depth,' available at the end of these guidelines.
We acknowledge and pay respect to the traditions to which we belong and bow to the grace we receive from H.H Shree Shivkrupanand Swami, without whom the Ashram would not exist and in who's honour, we serve.
The Program
The program is the structure that supports the daily flow of life at the
Ashram. All retreat guests, including those here as part of an externally
facilitated retreat have access to the programmed sadhana and activities.
Individuals on retreat are highly encouraged to participate in the
programmed sadhana. 
No session is compulsory, however we ask that all guests join for
the collective Himalayan meditation practice of an evening at 7pm and the
Group Gurukarya at 830-9am.
Management reserves the right to alter the program and where possible,
guests will be notified well in advance if activities will not be taking place.
Weekend Retreat   
The weekly program is structured to offer those joining for the weekend
a vibrant and engaging few days, whilst those staying longer term have space
for more introspection and contemplation during the week days.
Participation at all activities is not essential though it is highly
encouraged. The weekend has been structured to provide a balanced experience
and a full exposure to the core practices at the Ashram. It is a great 'taster'
for those considering a longer term stay.
Program
All programmed activities and practices are included in your stay in the nightly rate. Please check here for further information https://www.kailash.co/program/
Sadhana
Sadhana can be broadly considered practices that are given to aid in the inner journey and the unfoldment of spiritual growth. The key to any undertaking, including Sadhana, is embodiment through practice.
Whilst you are here, you will be given opportunities to participate in formal group instruction, informal connection and a supportive and nurturing environment for you to cultivate your own personal practice.
On the program the Yogashala (yurt) will be open for individual practice in periods marked Personal Sadhana.
On offer is the following Sadhana; 
Accommodation
Guests are accommodated in our Mudbrick lodge which is warm in winter and cool in summer.
Standard rooms are twin or triple, shared with same gender.
Private rooms are available by request.
Heavy snorers are asked to notify us and will be required to take private accommodation.
Bathrooms are not ensuite and are shared but are private (ie toilet, sink and shower in
one lockable room.) Guests are asked to wear suitable attire between the bathroom and bedrooms.
There is a generous and comfortable lounge space for quiet contemplation.
Mauna (silence) is observed to assist in keeping one's attention internally focused between 7pm and 8am each day.
Linen
All beds are standard single size and include one pillow and one doona. Guests are required to BYO towel, sheets and doona cover
 Gurukarya (The Yoga of Service and giving)
https://www.kailash.co/gurukarya/
At 830am sharp all guests meet to assist in bringing cleanliness and love to the space for 30 minutes
Optional (but highly encouraged) Gurukarya sessions are as per the program, they are a great opportunity to connect in a meaningful way to the space and tasks can include; cleaning, gardening, maintenance, creative tasks.
Internet / Phone coverage
Common spaces are phone free zones at the ashram.
The Ashram is an ideal location for a digital detox, so we suggest you leave the laptop and tablets at home.
If you need to make an important call of a personal nature, and do not have reception, we have limited wifi for calls over the internet. Wifi is not to be used for any other purpose.
Phone zone; the fallen log behind the Lodge may be used for phone calls
Food
Our team of lovely Sevadari will be serving fresh vegetarian food, where possible sourced from the permaculture garden. Included in your stay is 3 vegetarian ashram meals per day which are served at set meal times.
Ashram food is purposely designed not to scintillate the senses and serves to provide energy for activity without overindulgence. It is made with the number one most important ingredient, love!
Guests will not have access to the kitchen and cooking facilities.
Dietary allergies (as opposed to preferences) will be accommodated if notified prior. Samples include lactose intolerant, gluten intolerant/celiac, nut allergy.
Example menu
Breakfast – Continental incl bread, spreads, muesli, tea
and coffee
Lunch – Fresh superfood salads & wraps
Dinner – Curry and rice
Tea / Coffee – Basic provisions provided
Morning and Afternoon tea – Fruit and nuts
Snacks –BYO vegetarian dry snacks are permitted but must be
stored in the guest pantry.
A note for vegan guests; we sometimes cook with ghee (clarified butter) as per ayurvedic principles, at each meal there is usually a staple such as rice / pasta or fruit that will typically not have ghee added.
 What to bring
Enclosed shoes suitable for walking
      
Hat
·      
Sunscreen
·      
Water bottle
·      
Day bag
·      
Warm jacket
·      
Rain jacket
·      
Long pants
·      
Shorts
·      
Swimming attire
·      
Comfy attire for yoga
·      
Meditation cushion (we have some available and also some for
sale, $45 cash)
·      
Musical instruments / art supplies
·      
Small amount of snacks to share with the group
·      
Torch
·      
Blanket / shawl / cushion
What to leave at home
·      
Laptop / Tablets
·      
Work or productivity related agenda
·      
Intellectually stimulating material
·      
Distractions
Rules
The
Ashram rules are here to help the space stay oriented to the traditional Yogic
way of living. We appreciate your cooperation.
ü 
Golden Rule  
§  Act to others how you wish
to be treated
ü Silver Rule
§ 
Don't do anything to anyone else that you wouldn't want done to
you
ü 
Bronze rule
§ 
Put out the embers before they burn down the bush!
§ 
Many problems can be dealt with by raising them with
management as soon as you notice. Please be direct and we will rectify problems
immediately (eg wildlife incursions on the lodge, issues with facilities,
cleanliness etc.)
X   No smoking, drugs or
alcohol
§  This includes off premises
consumption and returning to the ashram
X  
No physical intimacy
§ 
The ashram is a place to keep your attention and energy
inside of your own being and we ask couples to refrain from intimate physical
connection and also that those that are single to not be flirtatious with
others.
X  
No nudity or revealing clothing
§ 
Modest and suitable attire is to be worn for all activities
and when entering/leaving the showers.
Check in/out Instructions
·       Check in
o   Check is between
2-6pm on the day of your booking.
o   We are unable
to take check-ins after dinner.
o   Please advise
your expected arrival time via text to David on 0415 703 324, and let us know
if you will be late
o   On your
arrival, if we are not around, there is a 'Ring' video doorbell which we ask
you press as this will notify us of your arrival.
o   Please take
of your shoes, make yourself comfortable in the lounge. The toilets are under
the stairs and drinking water is in the blue urn.
o   Fill in and Sign
a Guest agreement form.
o   Management
will show you to your room and orient you.
·       Check out
o   Between 9-10am on day of
departure (after gurukarya in which you will sweep and wipe down your room)
o   Ensure you see management prior
to your departure
Travel Information
·       Address 31 Wartook Rise Wartook
3401
·      
Prior to departure, please notify us of your Estimated
Arrival Time via TEXT on 0415 703 324
Note that some older GPS /
in car units may try and take you onto the Assess Ears Road, please do not
follow this road as it will take you to the national park!
The turn is signposted as
Wartook Rise (the property name) and the lodge is up the gravel driveway, 300m
on the left. There is ample parking at the side of the lodge, please refrain
from parking in front of the building
Booking Confirmation and T&C
·      
Payment Details
o   Bank transfer (preferred)
§  Kailash Mountain
Collective Pty Ltd
§  BSB 063 514
§  Acc 1058 8518
o   Pay ID
§  626 071 077
o   Please include your
surname and number of nights you are paying for in the description
o   For card payments please
pay through our web store at https://www.kailash.co/store/
Booking Process, Terms and
Conditions
·      
Booking Confirmation
o  
Please send request for your date
o  
  
·      
Cancellation / Transfer Policy
o  
2 weeks prior to booking, transfer of dates or full refund is
available without penalty (subject to availability.)
o  
Within 2 weeks of the booking date, in the event of a
cancellation caused by the guest, there will be no cancellation or refund
given.
o   In the event of a
cancellation caused by Kailash, a transfer of dates or full refund will be offered.

·      
Covid-19 Lockdown
o  
In the event of a state or federal mandated lockdown or
change to state of emergency conditions that explicitly prohibits the running
of the event (such as but not limited to stage 4 lockdowns etc), a voucher for
the full amount paid for the retreat will be issued and valid for 12 months
from the date of the original retreat.
o  
In the event borders are open but subject to conditions and
facilitators or guests make a personal decision to not travel because of
conditions of re-entry to their own state, fear of lockdown etc, where there
hasn't been an explicit or mandated requirement not to attend, and travel and
attendance is still legal and permitted, we are unable to offer a refund or
discount.
·      
Natural Disaster and Extreme Weather
o  
Fire Danger; In the event of a Code Red or Extreme fire day
in the region, or forecasted in the region, or an impending risk to the
property by a bushfire or other natural disaster, all guests will be required
to evacuate if on location, or will be unable to proceed with the booking if
yet to arrive.
o   A transfer of dates will
be offered, or a voucher issued and valid for 12 months.
o  
 
The Ashram in Depth
Purpose
The Ashram exists to serve the divine.
It is a place for the impartation, cultivation and participation in both individual
and collective sadhana (broadly, spiritual practices.)
Method
Kailash serves the divine through a 3-pronged
approach; Service, Devotion and Surrender.
Service (Gurukarya)
Gurukarya has it's origins in two
words; Guru (here taken as the Soul, or divine embodiment) and karya, meaning
work. Thus it can be taken to mean 'the work for the soul' or 'the work that
connects one to their soul.' 
Gurukarya is an embodied spiritual
practice that is often called Seva or Karma Yoga in other traditions. It is a
practice in its own right, and a core part of life at Kailash. Indeed the
entire endeavour is in service of the Soul!
During Gurukarya, the focus is on
non-attachment to the fruits of your labour. This means letting go of any
associated benefit from the practice, in favour of just being present with the
task at hand. When washing dishes, just wash the dishes!
Also key is the reduction of the
identification as being the 'doer.' It is a practice to enhance Soul consciousness
by allowing oneself to become a medium for the work, rather than an opportunity
to reinforce the feeling of 'I.'
The minimum contribution of Gurukarya
is 30 minutes each day (830-9am) helping to keep the space tidy and
loved, with opportunities to help in the garden and around the land on other projects
throughout the day.
Devotion
Devotion is the quality or inner
feeling of joyous giving that arises, spontaneously and without effort, when one
places a higher ideal than their immediate personal want or need. It is a sense
of truly giving or offering oneself to something.
Life lays itself out via a hierarchy;
the Earth revolves the sun and the Moon the Earth. When we cultivate a devotional
connection to our Soul, that is to say we place our inherent divinity above the
comings and goings of momentary desires or aversions, we can feel held and
supported. Just like the Sun that holds the Earth in it's orbit.
Action born from this place is
humble, yet confident, strong yet supple and firm but fair. When this inner
fire is lit, only then can one bring this warmth to others.
The Ashram itself is the
manifestation of devotion. Feelings guide the way, and we can share how we
individually embarked upon the path of devotion, and the benefits and
challenges that it surfaces.
Surrender
Samarpan (sanskrit for Surrender) is an
inner feeling or quality that is the precondition for release. Once an inhalation
has been taken, air can be forcefully expelled (blowing out) or it can be
released. Surrender is like the release.
At the Ashram we cultivate this
quality in all activities but in particular the Himalayan Meditation practice
where we sit, surrender the mind and body, and allow awareness to rest in the
Soul.
Surrender does not mean 'not doing'
or giving up, indeed there is no giving or receiving, no laughing or crying, it
is the natural return to centre, balance and peace that occurs when we stop
throwing stones into the pond!
Surrender is at the Soul level through
an inner feeling and does not involve the body or mind.
Lineages
Yoga
Whilst we do not claim ourselves to
be a definitive authority on the vast and expansive tradition of Yoga, we take
guidance from the lineages to which we belong and strive to impart the
practices that have been given to us, with us with honour and respect for the
benefit of all mankind.
The limited and typically western experience
of Yoga is a stretch class promoting wellness. This bears little resemblance to
the traditional practice which is both a multi-limbed path of rigorous practices
for cultivation of mind and body, and the embodied state it produces
(discernment of one's soul from all that isn't the soul.) When one engages in life
through the application of the practice, the fruit of peace and equanimity
allows one to live fully, and, when the time comes, to die fully.
Let us be clear; Yoga has little to
do with inherent flexibility or fitness, nothing to do with tights, and will
not be found on Instagram. We welcome all bodies, abilities and experience. The
inner connection to one's Soul and the practices that support such a journey
are indeed the domain of the sacred, and as such we treat with sincere honour
and respect both the sadhana, those who impart it, and the space in which it is
conducted. Only then will it have a chance on delivering the fruit that it
promises. We invite you to join us in treating with respect the Ashram, the
practices and the space, as a sincere undertaking.
The ashram environment is a sacred space
conducive for the learning and practice of a variety of traditional Sadhana (yogic
practice) and is a perfect location to begin, deepen or refine your journey.
Here, Soul consciousness is promoted
above all. As such, this can be a difficult place for egoic 'I' based consciousness.
This is not to say that you should anticipate struggles, though the obstacles
to your progress may be revealed when distraction is taken away.
A temple or church is normally an
in-and-out affair, here at the Ashram, you are invited into active participation
in an immersive, spiritually nourishing Yogic environment.
We bow to the supreme Adi Yogi (first
Yogi) who is also the Adi-Guru (first Guru,) Lord Shiva. Away from iconographic
representation or understandings as a 'Hindu God', Shiva can be experienced as
the disillusionment principle itself; God (or the universe) gives us life, but
also, takes it away.
Yoga is the art of the return journey,
of going back into the self, away from the temptations and energetic
distractions of the sensory involvement in the material world. Thus, it is a
subtractive process, one where we strip back the layers of consciousness and
learn to reside in the emptiness of being. Shiva is what governs and guides this
aspect of existence and experience, right the way to the void beyond form.
He is not a separate entity, and what
can be said of Him is not worth the words in which it is written. An encounter
with Him, we are all destined to make, surely for even the atheists, as the
breath leaves the body for the last time.
We see the Sadhana as the rehearsal
for such an intense encounter.
Through His infinite compassion and grace,
Yogic knowledge has been given to humanity over the eons. It has then been refined,
cultivated and advanced by various human disciples with the intention of the liberation
of individual and collective suffering.
For one engaged in traditional Yogic
practices, the fruit can be a happier, more nourishing individual existence,
one that aids in the collective illumination and advancement of life.
We bow to the human embodiments of
these practices, as no less than Him manifest on Earth. This devotional aspect
to the Ashram is not a requirement for any guest. though we do not attempt to
conceal or hide our reverence for the energies flowing from the Guru (and are
more than happy to share our stories and encounters for those who feel called
into this aspect of the practice.)
This is a Yoga in it's own right,
Bhakti Yoga, the Yoga of Devotion, and has strong precedent in India. Here at
the Ashram, it is woven into the fabric of the space for even those not called
into it, to benefit from.
Himalayan Meditation / Gurutattva
Established in society by H.H Shree Shivkrupanand
Swami (Swamiji), this is a practice of devotional meditation whereby the sadhak
(aspirant) surrenders to their soul.
It is a practice free from religious belief
or cultural requirements and is able to be practiced alongside all worldviews
and belief systems. Being a Himalayan practice, it has its roots in the traditions
of Yoga and the culture of North India, though affinity with this is secondary
to the inner meditation on one's soul as free from all form and conceptualization.
All Ashram guests practice nightly at
7pm, for 30 minutes of collective meditation. This practice is the glue that
binds the Ashram together and attendance is required.
Hatha Yoga
We share elements from the contemporary
revitalization of a traditional Hatha Yoga practice imparted by Sundernath, who
is the founder of the Shadow Yoga school and an initiate in the Nath Sampradaya
in Nepal.
We offer twice weekly classes in the
beginner sequences commensurate with the experience levels of those in
attendance, as well as allotted time in the yurt for daily personal practice of
the given sadhana. Classes are optional.