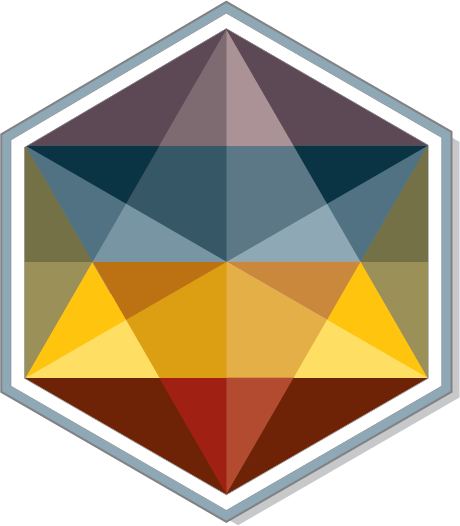 Welcome to Kailash!
Thank you for following your Soul and making the decision to stay with us at Kailash. We warmly welcome you to our space and into the collective heart of Kailash.
Kailash is first and foremost a place for inner worship and spiritual practice. It is a home to David and Rajni and their family as well as a diverse array of flora and fauna.
To ensure the safety, harmony and peace amongst all of our guests, and to help your stay contribute to the long term vision for Kailash, we require all guests, including those who are here as volunteers, to respect our boundaries and the following rules at all times.
We require that all facilitators and group hosts take full responsibility for the actions and safety of each member of their group.
Please ensure that each of your guests reads these guidelines in full, prior to arrival. Individuals are required to register on arrival acknowledging that they have read the terms and that they will conduct themselves accordingly.
Facilitators and group hosts will be taken on a site induction. Guidelines relevant to each space are available here, in the house manual, on our website www.kailash.co/terms and in each space.
Please do not hesitate to reach out should you wish to seek clarification or to discuss further, David can be reached on 0415 703 324.
With much love and grattitude
David and Rajni Wegman
Custodians, owners and managers of Kailash
General Terms and Conditions (All guests and Residents)
We ask that you bear in mind that this is primarily a place for worship, spiritual practice, and contemplation and to conduct yourself accordingly. If in doubt, just ask!
Character guidelines
Golden Rule –

Act to others how you wish to be treated

Silver Rule –

Don't do anything to anyone else that you don't want done to you

Bronze rule –

Stomp out the embers (before they burn down the bush!) EG Ask for a heater if you are cold, for people to be quiet if it is too noisy. Please be direct with management and other guests as we will rectify problems immediately.
Rules
No illicit drugs
No alcohol
No unauthorized use of entheogenic or plant medicines
No nudity in common spaces

(appropriate attire to be worn for all activities)

No smoking

(Smoking only in designated area by large fallen log behind lodge – please place all buts in the bin)
Booking Confirmation

To secure dates, a non-refundable deposit of 30% of the booking fee based upon the expected group size will be charged.
For individual bookings, full payment is required at time of booking.
Alterations to booking size are accepted prior to arrival, though for catering purposes numbers must be confirmed 48 hours prior to your arrival.
No dates will be held until individual fees or (if booking for a group) a deposit is paid
Payment Details

Payment for accommodation is to be made prior to first night
Bank transfer

Kailash Mountain Collective Pty Ltd
BSB 063 514
Acc 1058 8518

Pay ID
Card / Online payments instructions – additional 2% fee, please notify us if you wish to pay via card.
Cancellation Policy

30% Booking Deposit is non-refundable
Transfer of dates (subject to availability) is available without penalty 12 weeks prior to commencement of event
In the event of a cancellation caused by the guest, a refund (minus the 30% booking deposit,) will be offered subject to the following timelines

More than 8 weeks until commencement of retreat, 100% refund
8 – 6 weeks until commencement of retreat, 75% refund
6 – 4 weeks until commencement of retreat, 50% refund
4 – 2 weeks until commencement of retreat, 25% refund
Within 2 weeks until commencement of retreat, No refund

In the event of a cancellation caused by Kailash, a full refund will be issued for the balance and a voucher issued for the for the 30% deposit valid for 12 months.
Personal Retreat guests are subject to the same terms.
Check in

Standard check in is from 2PM on the day of your booking
Please send David a message on 0415 703 324 notifying us of your expected arrival time.
Please let us know if you will be late
When you arrive, feel free to park at the lodge (300m up driveway and on left)
Please take off your shoes and make yourself comfortable in the lounge. The toilets are under the stairs and there is drinking water in the blue container.
If a Volunteer isn't around, please call David and we will send someone over to show you around and to your room
Guest agreement is to be completed and signed on arrival.
In the event an individual guest does not sign the check in form they will still be subject to the conditions outlined in this document.
Check out

By 10am on day of departure unless by prior arrangement
Notify day prior if you are making an earlier departure
Ensure you have rooms and spaces checked by a Volunteer resident before you depart
Additional Retreat Services

We offer everything from Yoga, meditation, sound meditation, traditional fire ceremonies (Yagya) and nature and art based soulful activities that will bring a touch of the Kailash magic into your retreat.
For those hosting groups, they can also serve to give you a break from facilitating and will allow your guests to connect more deeply to the space.
Please browse HERE to have a look at full offerings and current prices and minimum group sizes.
Private Retreat Packages

Looking at having a private soulful retreat with you and your kin? We have the ability to offer full retreat services, including planning, preparation, catering and activities to make sure you have a memorable getaway.
All you need to do is supply the guests!
Perfect for a wellbeing birthday, corporate function or family retreat.
Natural Disaster and Extreme Weather

Fire Danger; In the event of a Code Red or Extreme fire day in the region, or forecasted in the region, or an impending risk to the property by a bushfire or other natural disaster, all guests will be required to evacuate if on location, or will be unable to proceed with the booking if yet to arrive.
A transfer of dates will be offered.
If dates cannot be arranged, a full refund will be offered and a voucher for the booking deposit will be issued, valid for 12 months.
Covid-19 Lockdown

In the event of a state or federal mandated lockdown or change to state of emergency conditions that explicitly prohibits the running of the event (such as but not limited to stage 4 lockdowns etc), a voucher for the 30% deposit and or the total of the balance paid, will be issued and valid for 12 months from the date of the original retreat.
In the event that border restrictions prohibit interstate guests from being in attendance, we will offer a pro rata reduction of fee based on guests numbers not able to attend, not exceeding the minimum group size of 8 guests.
In the event borders are open but subject to conditions and facilitators or guests make a personal decision to not travel because of conditions of re-entry to their own state, fear of lockdown etc, where there hasn't been an explicit or mandated requirement not to attend, and travel and attendance is still legal and permitted, we are unable to offer a refund or discount.
Conditions of Use + Helpful hints
Lodge

Shoes off inside
Drinking water – tanked rainwater in blue containers & concrete water tank (outside)
Wash and put away your dishes, cups & mugs after use
Wipe down benches and tables after use
No food or drink in bedrooms
No personal items to be left in common spaces
Do not take any personal food in fridges / cupboards indicated as 'Residents'
Place food in bags and label with name and date
Do not use towels / hand towels for cleaning, make up removal or swimming. Items stained will be charged at replacement cost per item (as per inventory.)
Land/Property

No glass / crockery to be taken away from lodge
No damage or removal of trees, plants, rocks or outdoor fireplaces.
Areas of worship, especially around sacred trees downhill from Yurt are for meditating / sitting quietly only
In spring, watch out for snakes!
Respect neighbours boundaries
Yurt / Tipi

Temple spaces for sadhana, practice and approved workshops and classes only
Do not interfere with, touch, play or rearrange sound meditation instruments or items on altars; doing so will result in immediate eviction from the property for you and your guests without refund.
We have 20 blankets, 20 yoga mats and 20 meditation cushions for guest and group use, please leave alone any other items, rugs or cushions
Please ensure all mats are wiped and stacked neatly after use
Please ensure all blankets are folded the same way and neatly stacked after use.
Spaces are out of bounds to individuals and groups unless permission is given / class is being run
Shoes and mobiles off
No food or drink without prior approval
Maintain quiet in the vicinity of the yurt / tipi, especially during meditation or class times
No amplified music to be played in the yurt without permission of management.
Collective Meditation & Classes

Daily at 6.30 – 7pm
For group bookings we are happy to adjust our timings if you have a workshop or activity planned during our meditation time
Check noticeboard / online for weekly class timetable and confirm with us if you or your group would like to join
Gardening and Volunteer work

We always love help on many of the projects in the land / garden, if you or any of your guests wish to give back to the space then please feel free to get involved, ask a resident for more guidance!
Internet / Wifi / Phone coverage

Telstra – Good 4g with a few weaker spots in the lodge
Optus – okay 4g
Others – No reception
Moderate use of guest wifi
Wifi only for browsing, emails, whatsapp, music
No streaming movies
password: kailashguest
Water

Drinking Water is tanked rainwater and is placed in the blue urn in the Lounge. Tank water is safe to drink, if this is a problem for you, you are free to BYO bottled water
Tap water inside lodge is untreated but fine for cooking and showers etc
Fires

During the fire danger period (approx Dec – May) You may have a fire outside so long as

There is no total fire ban – Check CFA website for Wimmera district
It is less than 1 metre square in size
The winds are less than 10km/h
It is monitored at all times and fully extinguished before leaving

For bonfires you may source dead firewood wood from surrounding bush behind the lodge. There are hand saws at back area which are effective for cutting
Pre-cut and split firewood is strictly for indoor fires only
Do not take any cut wood from firewood piles
Please keep indoor fires small and all ensure combustibles are away from the heaters
Pre-arrival & Travel Information
Directions / Getting Here
Address 31 Wartook Rise Wartook 3401
Prior to departure, please notify us of your ETA on 0415 703 324
Note that some older GPS / in car units may try and take you onto the Assess Ears Road, please do not follow this road as it will take you to the national park!
The turn is signposted as Wartook Rise (the property name) and the lodge is 300m up the gravel driveway on the left. There is ample parking here and additional parking marked 'Day Parking' once you have dropped off your supplies.
Supermarkets / Supplies / Cafes
Halls Gap

The 'tourist town' of the Grampians, approx 30 min drive over the mountain road.
Has an IGA that is quite expensive and more of a convenience store than supermarket.
There are numerous restaurants and cafes
Tourist and cultural info centres for the Grampians.

Horsham

The nearest rural centre with supermarkets, hardware stores etc is Horsham,
35mins (50km) to the North west.

Ararat

For guests coming from Melbourne, Ararat has large supermarkets
It is 1 hour away so quite suitable for stocking up on the way without letting items spoil in the car (and will save you a trip to Horsham.)

Wartook (local area)

The Happy Wanderer holiday resort is 5 minutes down the road in Wartook and has a basic general store (milk and bread) and also petrol.

The Wander Inn is a local café/restaurant/bar and is subject to varied opening times. Typically Thu – lunch, Fri – Lunch and Dinner, Sat – Breakfast Lunch Dinner and Sun – Lunch. Please search online for their Facebook page for the latest opening times. https://www.facebook.com/TheWanderInn/
Local Attractions / Activities
Fish Falls
Mckenzie falls
Hollow Mountain
Mt Stapylton
Bunnah Trail
Grampians Olive Co
Happy Wanderer
Grampians Horse Riding
Venue Hire + Group Booking Information, Terms and Process
Accommodation and Facilities

Standard Rate $100 per person, per night ex GST
Inclusive of linen plus towel
Standard check in 2pm, Check out 10am. Additional time is $10 per guest per hour
Exclusive use of the lodge (no other paying guests will be accommodated in the lodge during your stay, there are the 2 custodians David and Rajni who live in a separate building full time, and up to 7 volunteer residents, accommodated elsewhere, who will be present around the property. Within reason, we are happy to give you as much space as you need.)
Room configuration

Single Private Room, with 1 x single bed, qty x 4
Twin Private Room, with 2 x single bed, qty x 1
Triple Room, with 1 x bunk and 1 x single, qty x 2
Triple Room, with 1 double bunk bed (single above, double below) and 1 single, qty x 1
Total 15 beds

The Lodge is a shared space and the residents utilise one bathroom on the kitchen side and will need infrequent access for their amenity.
Residents are happy to give you and your group as much space as needed, though may need periodic access to the kitchen for meal preparation. If you have external caterers, we will arrange meal preparation access and times.
If absolute privacy is needed, residents can make alternate meal preparation arrangements, but this is by prior agreement and coordination only.
Service and Support

Residents are here to support and serve you; if you need a fire lit, chairs and tables organized, a space cleaned or some help setting an activity up, please just ask, we are here to support you and your group.

Catering

Standard Rate $75 per person, per night ex GST
Seasonal sample menu available, please email info@kailash.co
As standard each meal has vegan options, is gluten free, fructose sensitive, made from whole foods, nutritious, yummy and where possible from the garden.
We are happy to customize menu to suit retreat aims / tastes
Homely and made with love from the Kailash residents
Breakfast, Lunch, Dinner, Snacks, Tea/Coffee included
Dietary requirements can be accommodated as long as they are provided 48hrs in advance
Inventory available for external caterers planning purposes
Meat / non vegetarian is acceptable on premises, though our standard menu is vegetarian
Minimum Charge for Accommodation and Catering

10 Guests per night, minimum of 2 nights
Accommodation = $2000 Ex GST
Catering (optional) = $1500 Ex GST
Each guest above the minimum of 10 is charged at the standard rate $100 per night
If you have lower numbers than 10, we are still happy to accommodate you but will charge the minimum rate as above
We believe we offer an amazing product for a fair price; we are happy to price match a reasonable quote for a similar venue should you wish to stay at Kailash and price is a barrier.
Non-profits and charities rate available on request / in consultation with management.
Site Visit / Connection

We find an in person visit and connection to the custodians, residents, land and energy of the space is well worth the visit.
We offer you and one other facilitator (or caterer) the ability to have a night in the lodge for this purpose, on us (completely free!)
The purpose of this trip is to establish a connection and for you to inspect the space, as such it is not for use adjacent to or after your retreat.
If you would like to come up early prior to your retreat, where we have the availability, we will accommodate you at the standard rate $100 pn.
We are in the process of getting a Kailash podcast sorted and would love to connect with you if you want to use this opportunity to share, connect and promote your retreat.
Venue Hire Process Summary
Initial Enquiry
Follow up call

Talk through your idea, ask any questions etc
Option to secure dates immediately via deposit

Organize a Site Visit

Inspect, connect, share, podcast!

Booking Confirmation

30% Booking Deposit to secure dates

Coordination call – 1 week prior to event

Confirm schedule, finalize additional offerings, kitchen requirements, space deconfliction etc

Confirmation call – 48 hrs prior to event

Final guest numbers / Catering / Dietary requirements due
Final invoice sent during call, paid and receipted by email immediately

Arrival
Welcome ceremony (20 mins)

We introduce custodians, residents to you and group
Acknowledgment to lineages and country

Retreat

Let us know if there is absolutely anything we can help with

Departure

Day prior to checking out, notify us of your departure time and arrange time for lodge to be handed back.

Closing ceremony (10 mins) mins to acknowledge you, your group and lineages
Feedback

We will be in touch by email so please let us know how your experience was and any areas we could improve upon

Social Media Sharing

If you would like, we would love to feature a social media post with a few images sharing what you have been up to in the space.