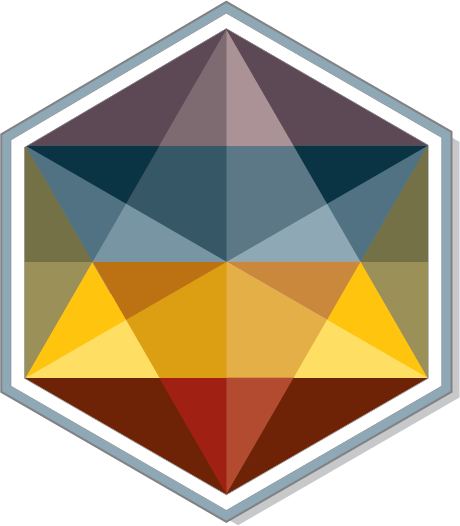 In our tradition they say that if you take one step towards the Soul, then the Soul will take 10 steps towards you.
Congratulations, you took the first step!
Now, let us now share our 10 steps of letting you know why you should join us at the Ashram!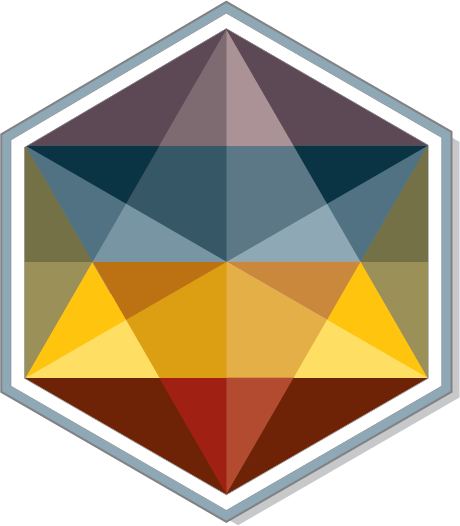 We believe that the path to collective peace starts with the journey of inner peace.  
As an Ashram, our primary focus is in helping you to embody the traditional self-cultivation practices for mind, body and Soul known broadly as 'Yoga.'
We invite those of you seeking a deeper connection to yourself to continue on…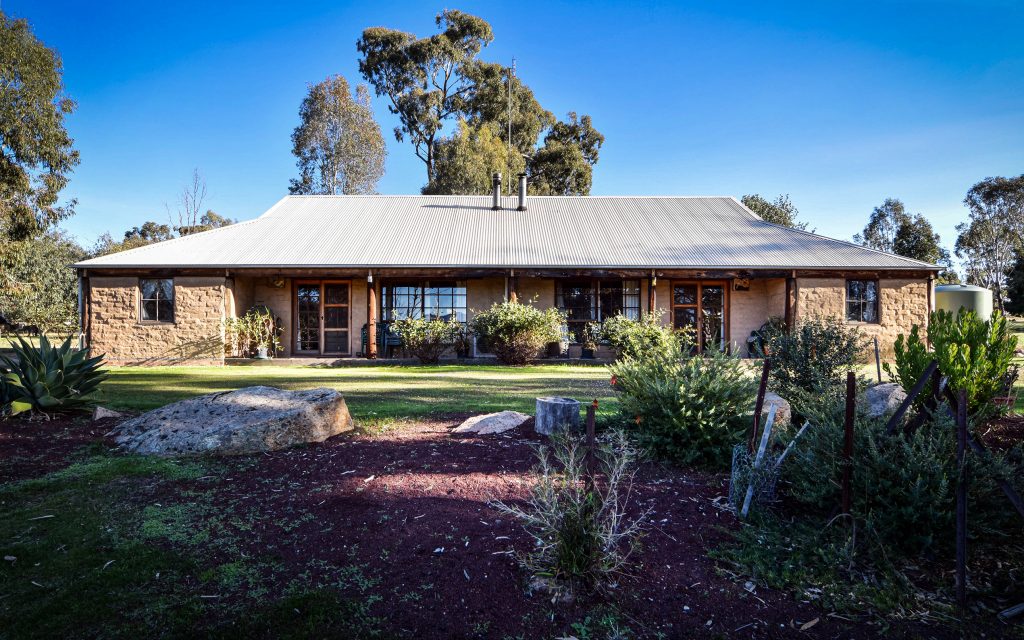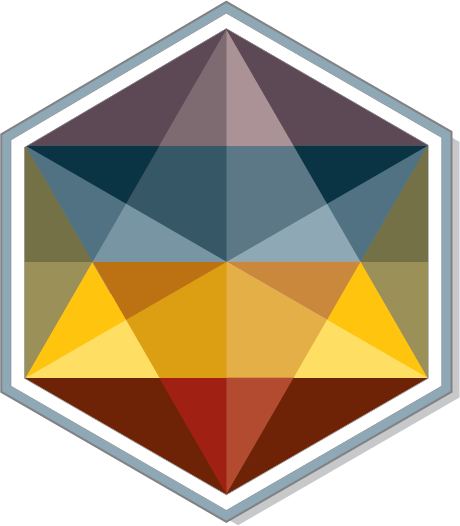 We are located on 50 acres of pristine bush next to the Grampians National Park (Gariwerd), approximately 3 hrs from Melbourne.
Our boutique facilities provide comfortable and earthy accommodation for up to 14 guests with plenty of space to practice, roam and introspect in nature.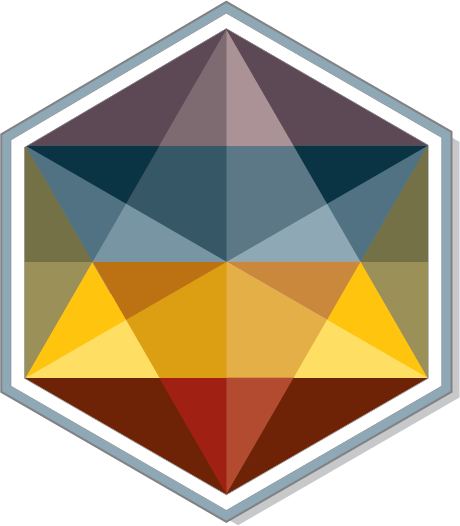 Traditional Yoga goes well beyond the simple stretch class. 
We share the Yoga of Service , Devotion and Surrender. 
These are time honoured traditions that involve both seated and embodied meditation.
No experience at all is needed, indeed coming with an open mind is essential! 
Step 4 - Himalayan Meditation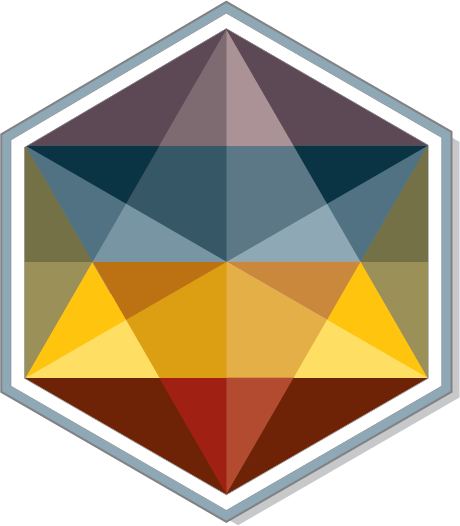 Daily, we sit.
Daily, we Surrender.
Every guest at the Ashram participates in a daily 30 minute meditation based upon the Himalayan practice of Surrender (in sanskrit, Samarpan.)
It is a space to let go of absolutely everything; troubles, worries and anxieties, as well as goals and trying.
It is a simple practice, but it isn't 'easy!'
This practice is the key to unlock the inner connection to one's Soul. 
It is compatible with all worldviews and religions, and is free from race, culture or creed.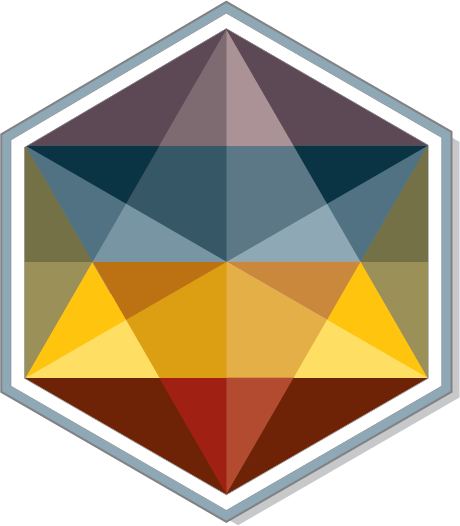 "Devotion to what?"  I hear you ask… 
The answer
Your Soul. 
This is a message and path shared by a living Himalyan Saint, H.H. Shree Shivkrupanand Swami. 
His message, shared around the world, for the benefit of all mankind is 
"Your Soul is your Guru!"
And we believe that is a message worth being devoted to… 
But how to cultivate the fire of devotion?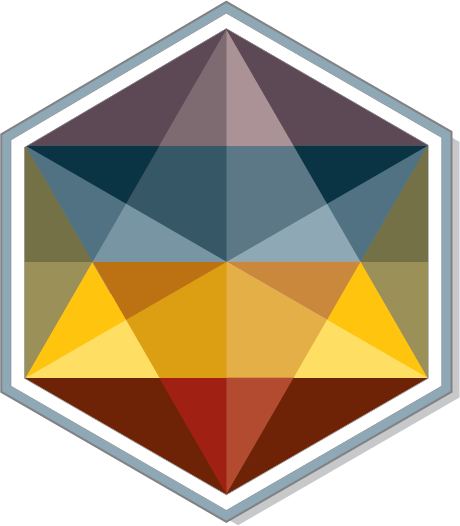 Service is the path of giving.
Sharing without expectation or attachment is one of the quickest paths to Soul consciousness.
Each guest contributes to the daily running of the Ashram for a minimum of 30 minutes per day.  
As you join us in maintaining the space, helping with creative projects or in the garden, you will find a sense of deeper connection to the Ashram, nature and your Soul.
In the tradition to which we belong, we call this Gurukarya (work for the Soul) and in some traditions it is called Seva or Karma Yoga.
The love you give is the love that truly nourishes you.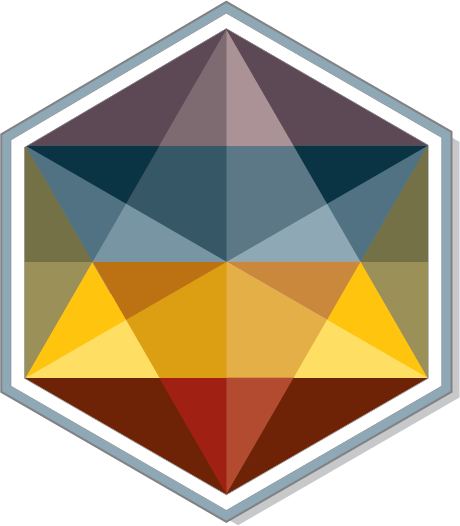 The Ashram program runs year round and we take retreat guests every single day; there is no need to wait for a special event to join!
Listed below are some of the activities and practices available to each guest.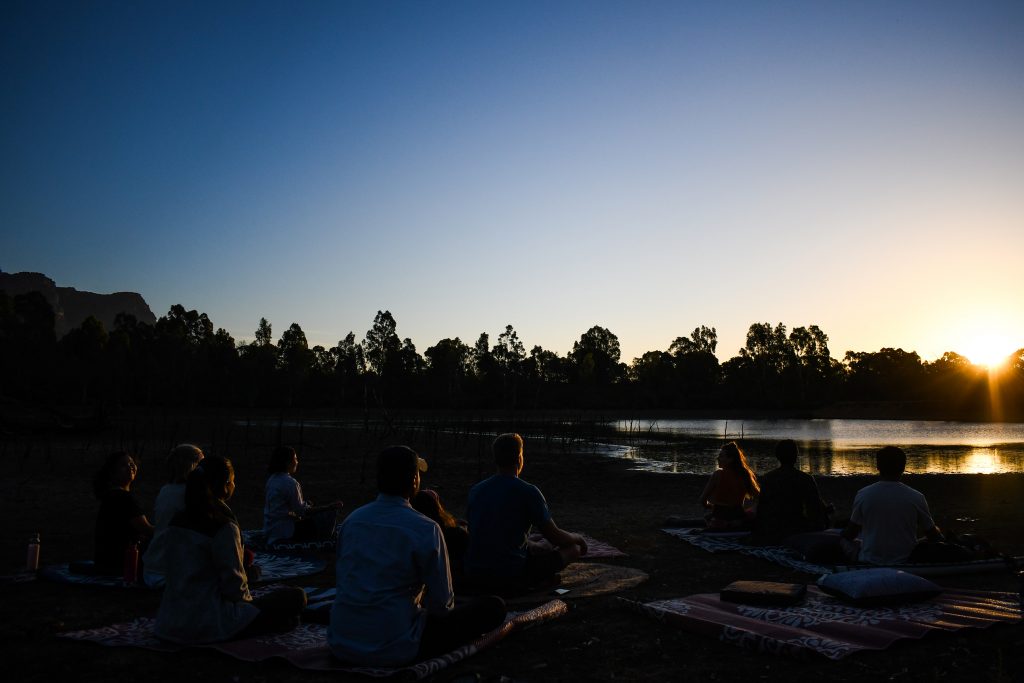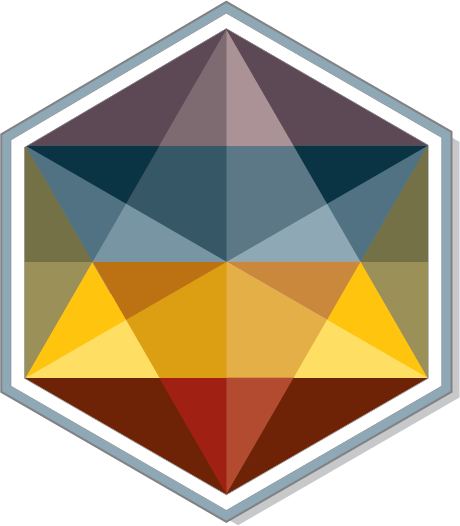 Himalayan Meditation
An ancient practice of meditation based upon the inner feeling of surrender. It is a silent practice of 30 minutes conducted both individually and as a group.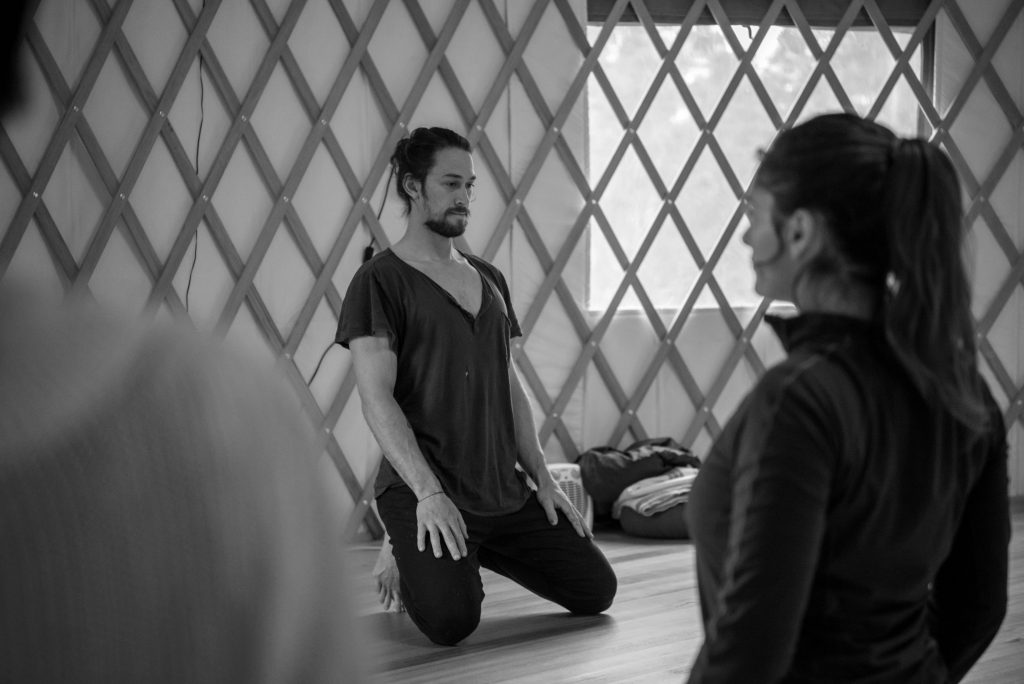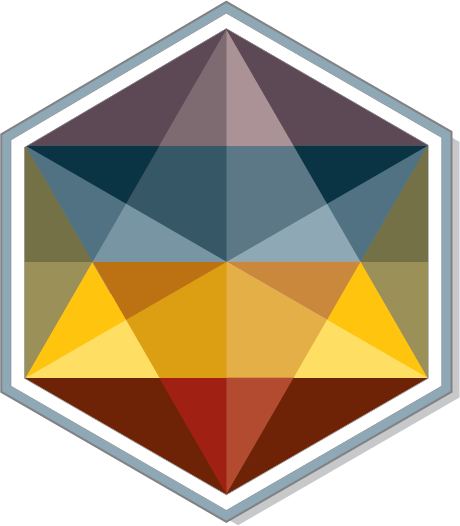 Hatha Yoga
Enliven your body each morning, readying for the activity of the day by. 
David has practiced under the tutelage of the Shadow Yoga school for 15 years and shares the introductory sequence.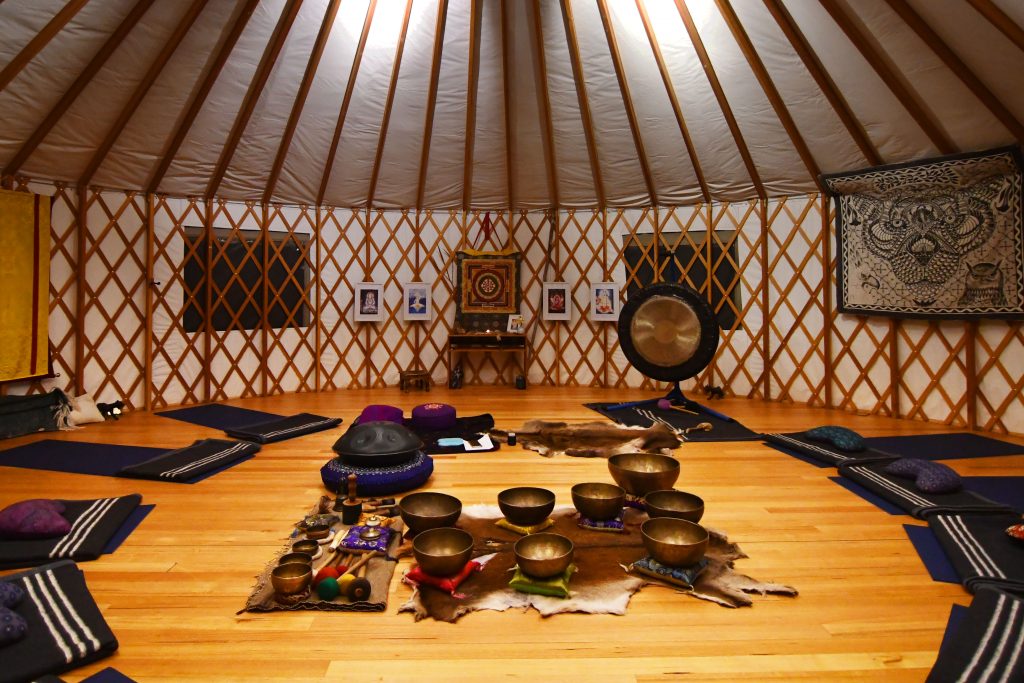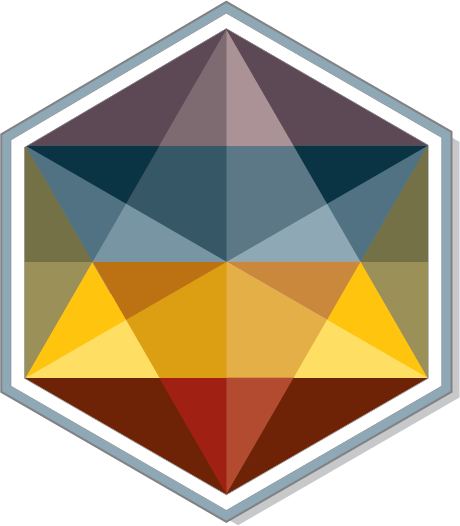 Sound Meditation
Allow us to take you into deep rest as the waves of sound dissolve into the ocean of consciousness. 
Nepalese healing bowls, handpan, gong, drum, and sacred mantra are woven into a divine soundscape that may offer insight and rest.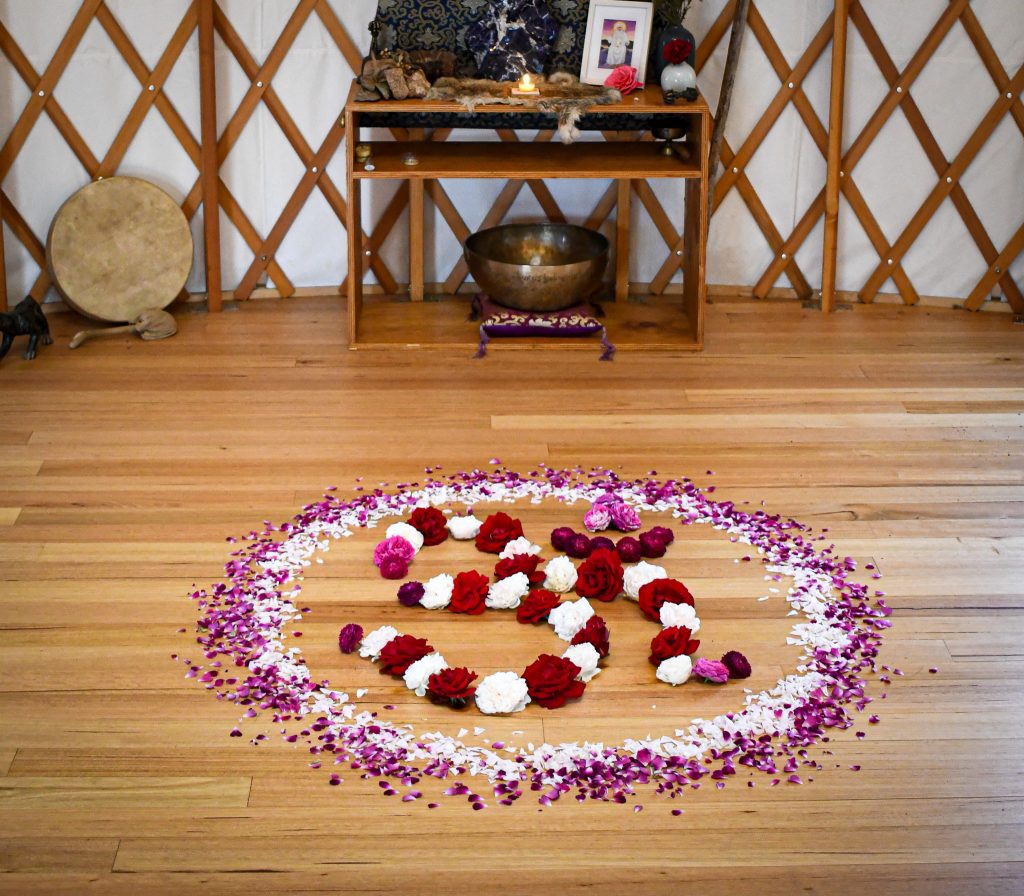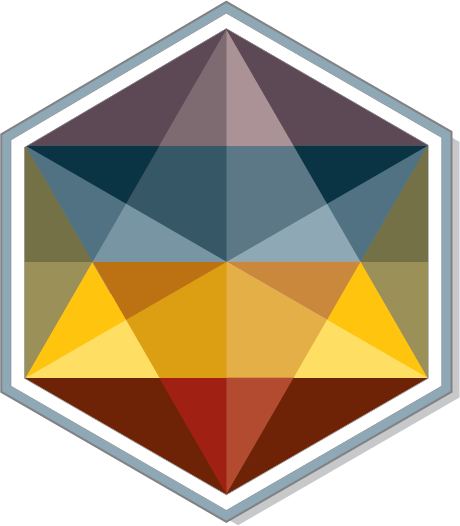 Personal Sadhana
Open time in the Yogashala for you to practice the given Sadhana (spiritual practices), or if you have an existing and established practice, to engage in that.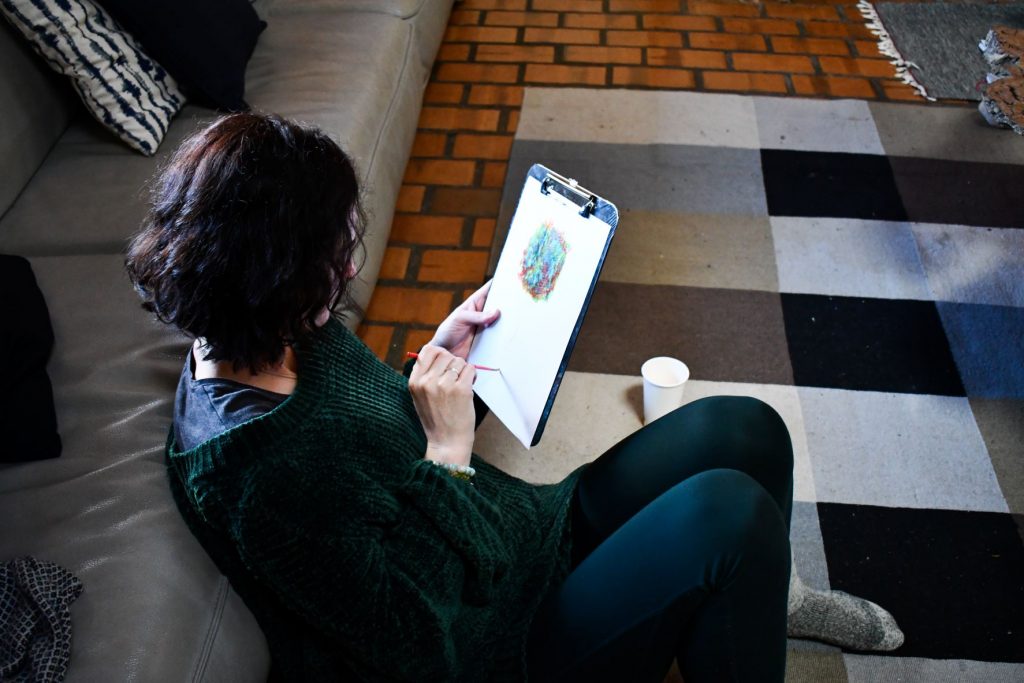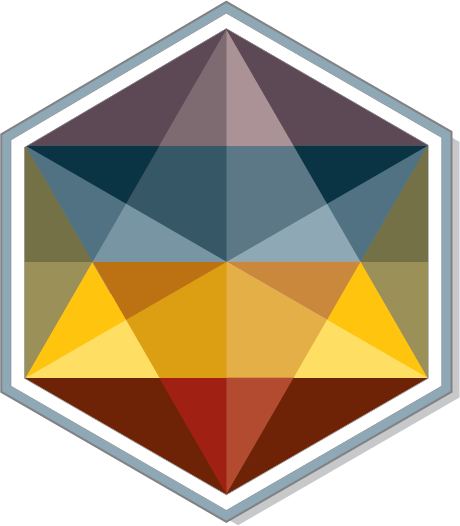 Soul Art
Experience a reconnection to your inner child, a place from where the fun of creation emerges.
Be prepared for healing, insight, laughter and tears. No skills or talent are required!
Mountain Yoga
Touch that ever elusive 'connection to nature' that many are yearning for through a unique mindfulness practice, based on indigenous meditative practices from the mountains of Nepal.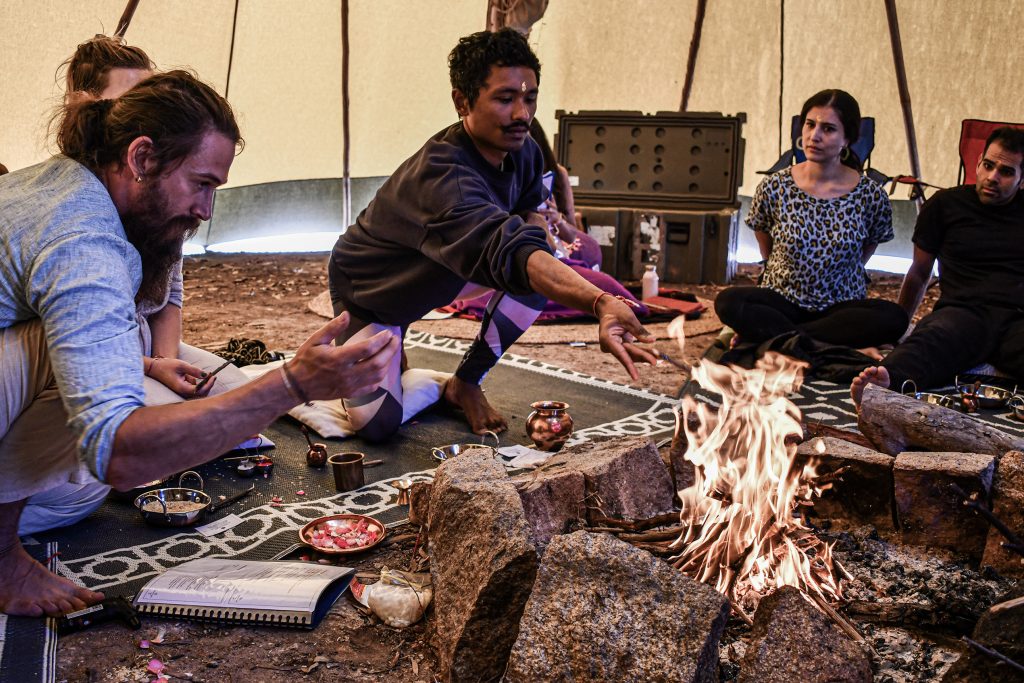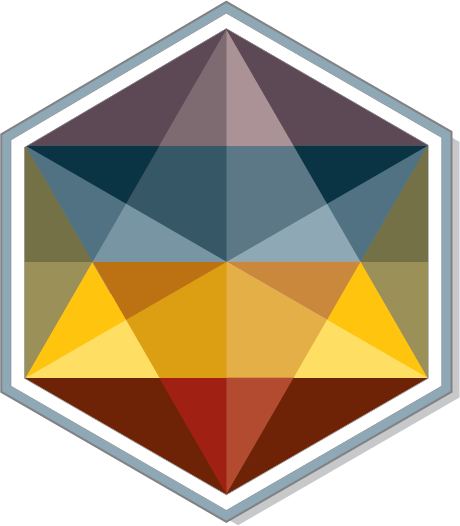 Traditional Fire Ceremony
Participate in a 5000+ year old authentic and traditional sacrificial fire offering (Yagya) with the aim of purifying one's consciousness. We will guide you both in the activity, and how each step is relevant to modern life.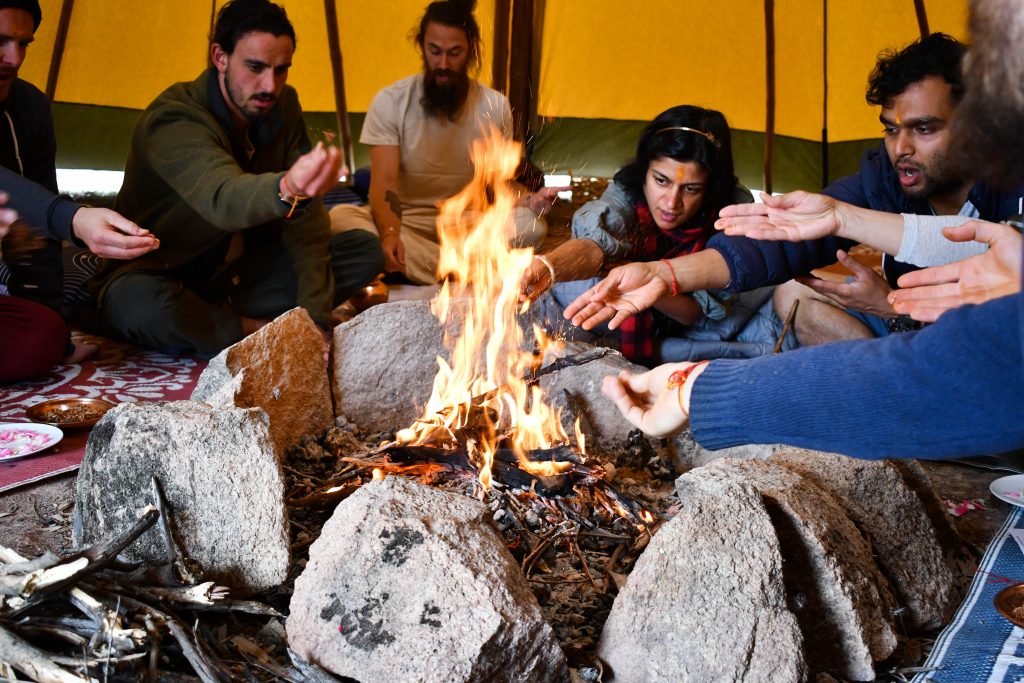 Our weekly program is structured to give you plenty of time during the week for introspection, with more activites over the weekend.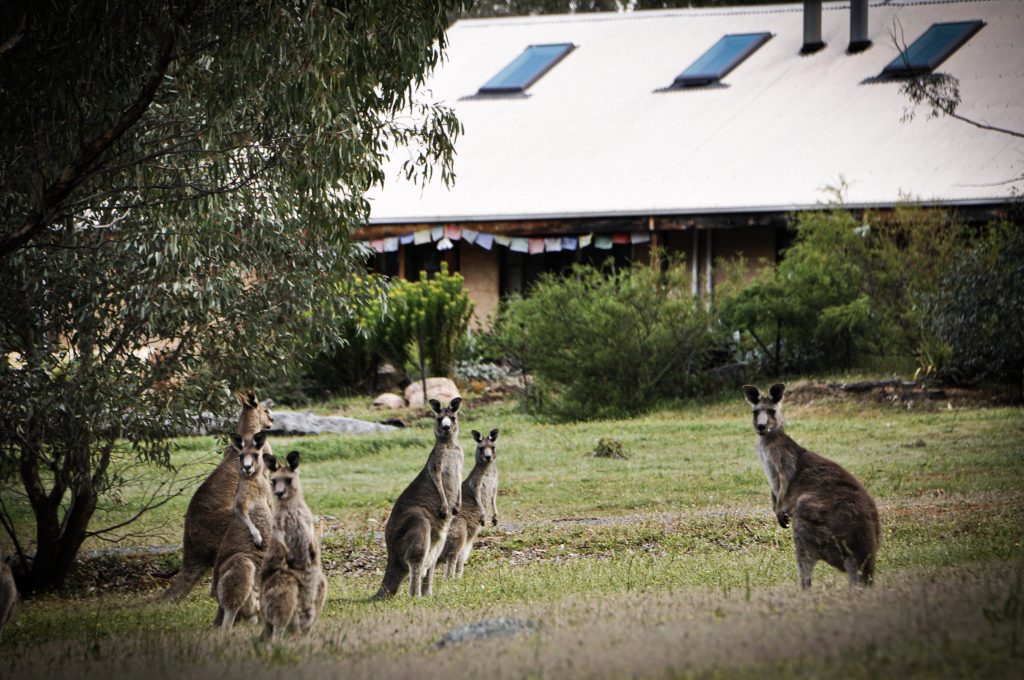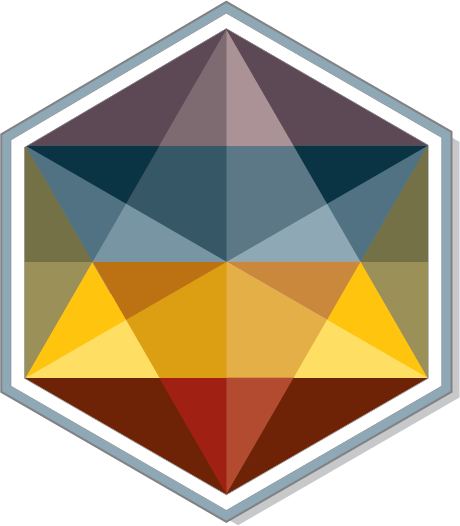 Peaceful and grounding, our accommodation is in our large mudbrick lodge with ample lounge and dining space for up to 14 guests. We are a boutique space where you will never feel overwhelmed by other guests.
Twin, triple or single rooms available with 3 wholesome vegetarian meals, per day, included.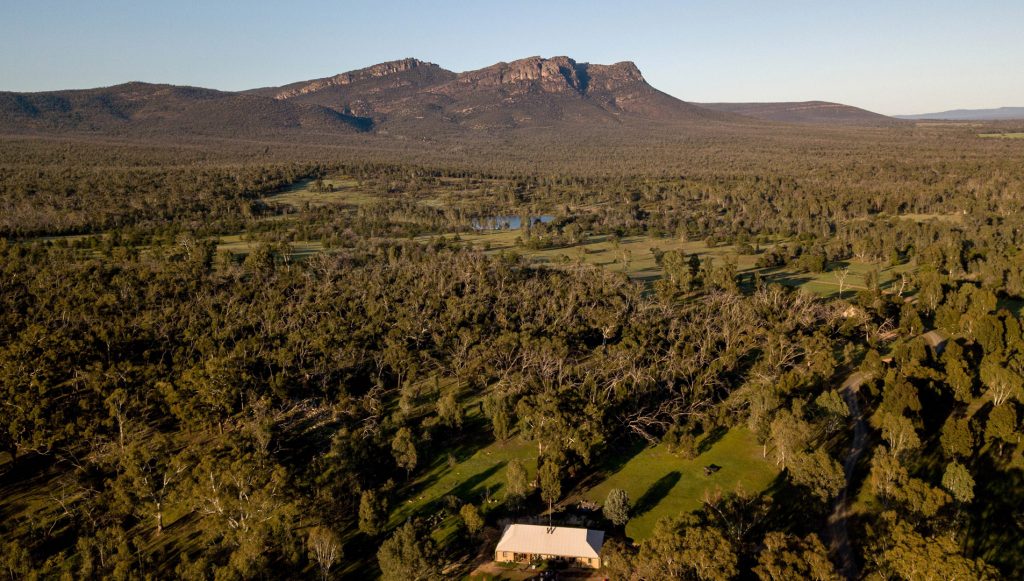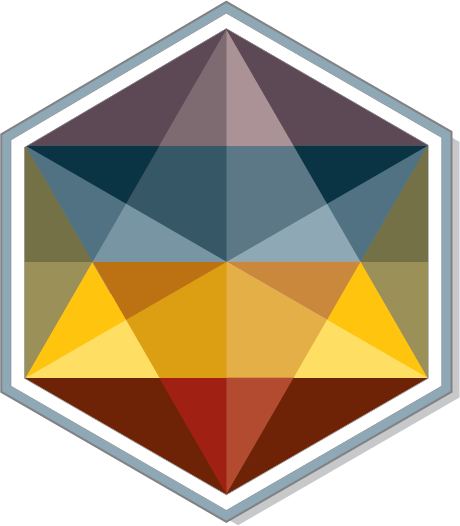 Nestled amongst the ancient mountains of the Grampians (Gariwerd) in western Victoria, the Ashram is a serene and idyllic location in close proximity to raw, untamed nature.
The tradition of Yoga emerged in the Himalayan Mountains, away from civilisation and our natural setting is the ideal location to begin or deepen your journey.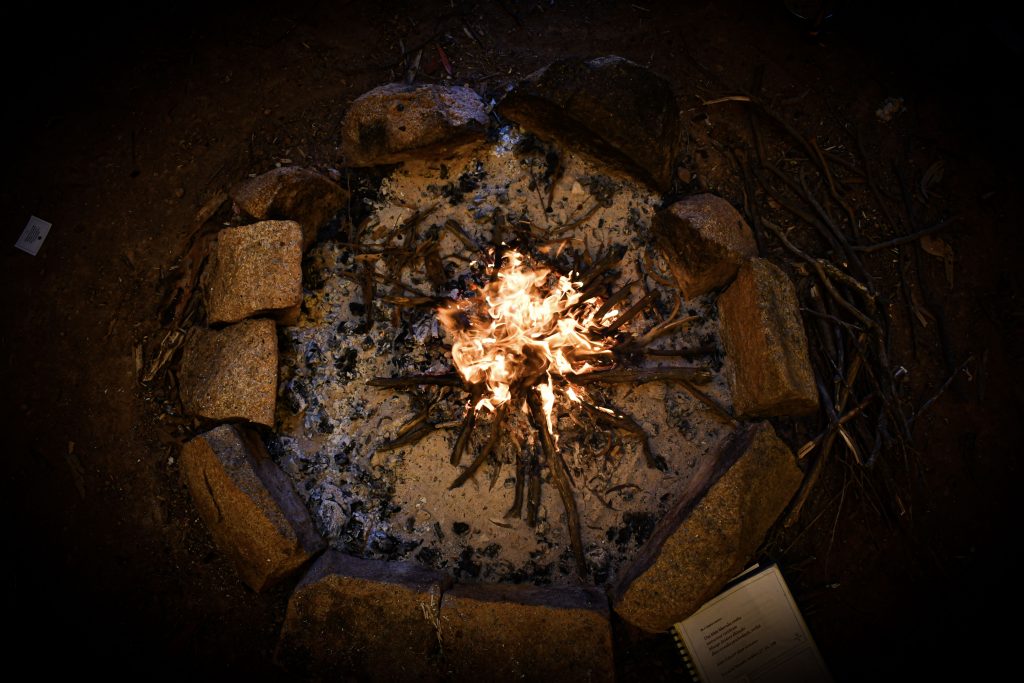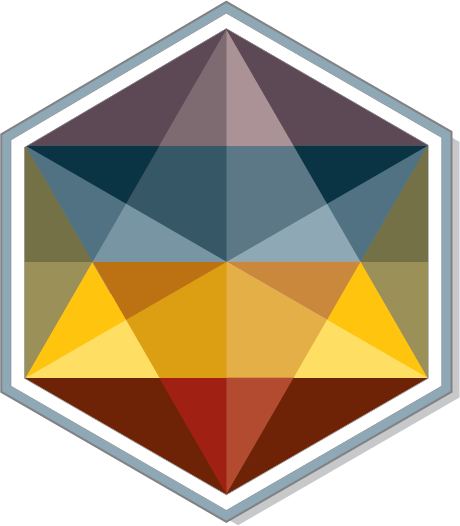 Lastly, a heartfelt thank you for your time and attention.
We pray that your Soul guide you towards peace and prosperity.
The Ashram exists to serve and support you on your journey towards inner peace; if you feel it is your destiny to stay with us, please click below for more information.
Shared room
price per person, per night
Accommodation in a twin or triple room

Vegetarian food (All meals provided)

Instruction in authentic practices of Yoga and Meditation

Full access to weekly program inc Sound Meditation and Yagya

Mindful connection to nature
Private room
price per person, per night
Vegetarian food (All meals provided)

Instruction in authentic practices of Yoga and Meditation

Full access to weekly program inc Sound Meditation and Yagya

Mindful connection to nature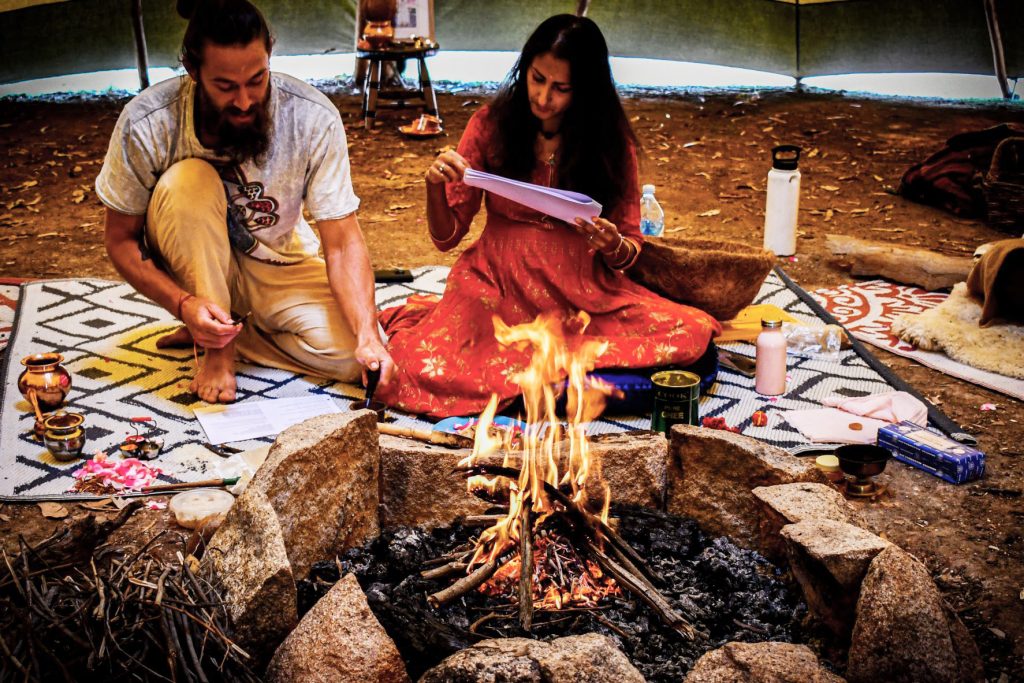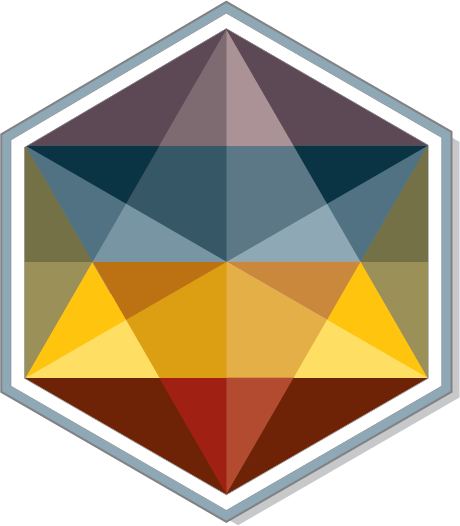 David and Rajni are the full-time sevadari (service givers) and the managers at Kailash Ashram. 
Their love and respect for the Ashram and its guests flows at the Soul level and unites their worship of the sacred with artful expression, craftsmanship and devotion to their traditions and lineage.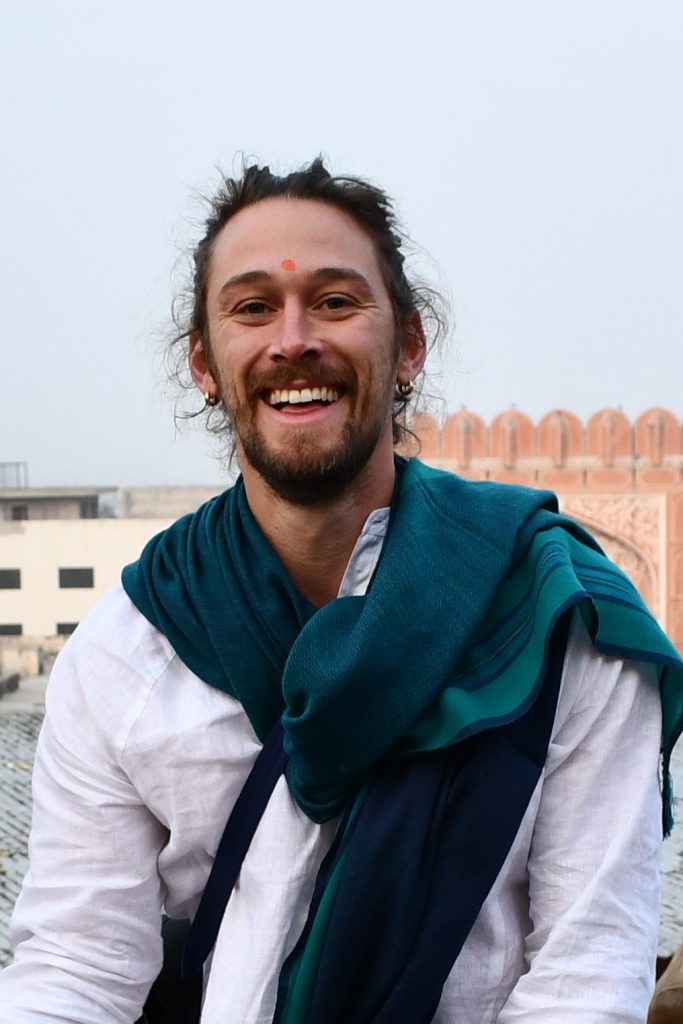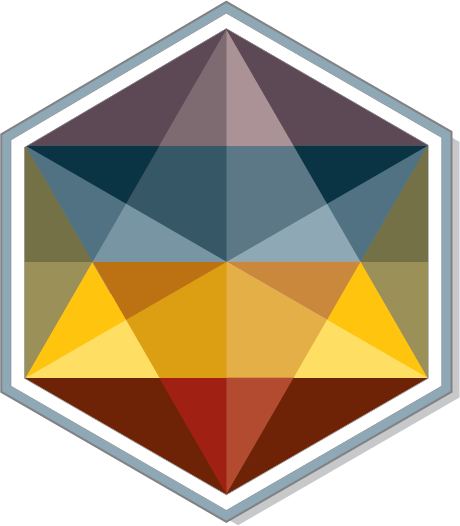 David Wegman
David seeks to bring honour to the lineages to which he belongs and weaves insight, activities and group facilitation from his diverse background.
The path of Hatha Yoga found David at 18 years of age. It carried him through his tertiary education in Architecture and through his service in the Army. 
Very shortly after the Himalayan Mediatation practice entered his life, David left the defence force to pursue his Soul's destiny which has led him deeper into the path of Yoga and to Kailash Ashram.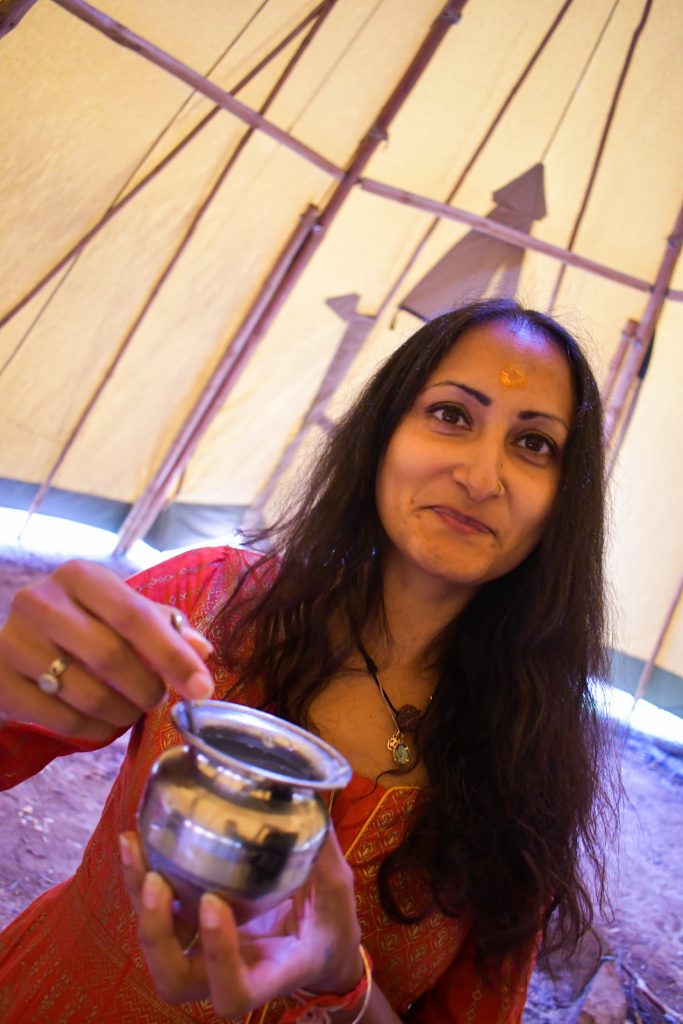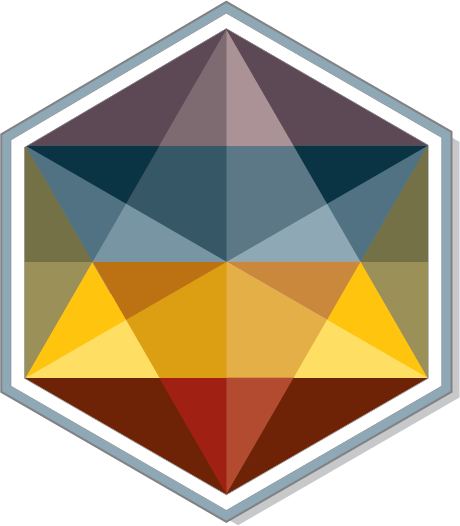 Rajni Wegman
Rajni has been part of a team that established and shared meditation online with thousands of people since 2012. She has been meditating since 2007.
With Mauritian and Indian ancestry, Rajni grew up in France and has lived in the UK. She is at ease with all cultures, beliefs and ways of life and offers herself in service of the Ashram.
She offers insight and observations on the devotional path in an accessible way for both those new to meditation and seasoned practitioners alike.