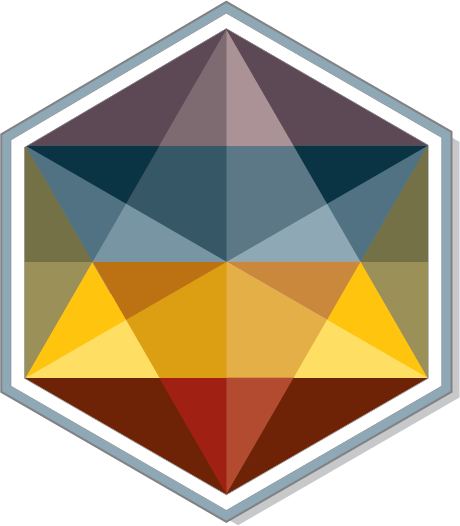 The Ashram is a quiet and peaceful environment. In order to support and honour the spiritual practices and the ongoing energy of the Ashram, we ask that you respect the space as you would a temple or church.
 The Ashram is an ideal environment to retrain the mind to be internally oriented and the rules are here to assist in that process.  
Himalayan Meditation can surface unconscious patterns obstructing you from a deeper connection to yourself, please be aware that this is a powerful practice requiring a mature disposition.
 The Ashram is a place to foster a soul based connection and we ask that you be internally focused at all times.
 Guests who break the Ashram rules will be asked to rectify their behaviour immediately. Management reserves the right to ask any guest in breach of the rules or guidelines to leave immediately and without refund.
Ashram Stays - Payment by donation
Daana is the ancient practice of giving generously that assists in the cultivation of inner generosity. The Ashram and its full time service givers (Sevadari) survive entirely on charitable donations; all accommodation expenses, food and utilities as well as the living costs of our full time volunteers are supported by your donation, so please feel free to give charitably knowing that without you, the Ashram doesn't survive!
Donation can be a great way to support your own spiritual growth by connecting to the inner value of what has been shared during your stay and learning to be generous and kind hearted for the teachings you have received.
Payments are preferred anonymously by cash in person at the Ashram at the conclusion of your stay. Card or bank transfer by request.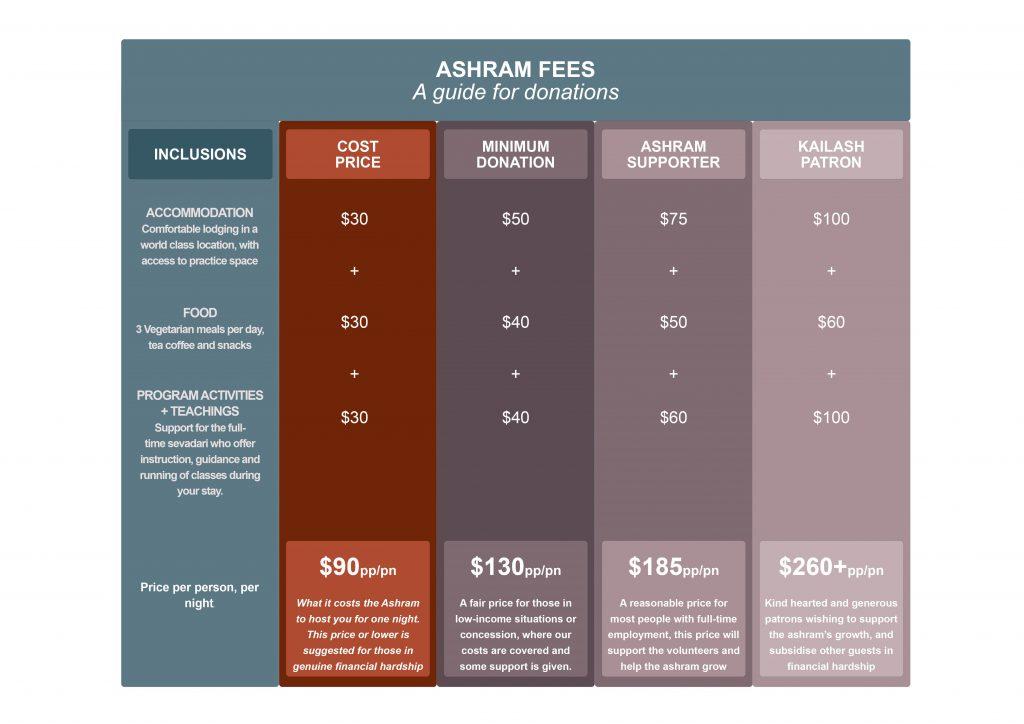 CHECK IN TIMES
Daily, between 2pm to 6pm
Self-check in by arrangement.
Guests are required to clean rooms and bathrooms prior to checking out. 
9am Morning Meeting + Selfless Service
Each morning all guests meet at 9am to organise the day and attendance at activities.
We also participate in collective selfless service (gurukarya) where we take care of the Ashram for the betterment of all guests.
Gurukarya is the yoga of embodied service. We mindfully tend to the space and it is a great opportunity to cultivate care of the environment and connection between guests. If you wish to join for daily Gurukarya, please notify the managers.  
Activities can include; gardening, landscaping, maintenance, cleaning, creative projects. 
Programmed Activities / Practices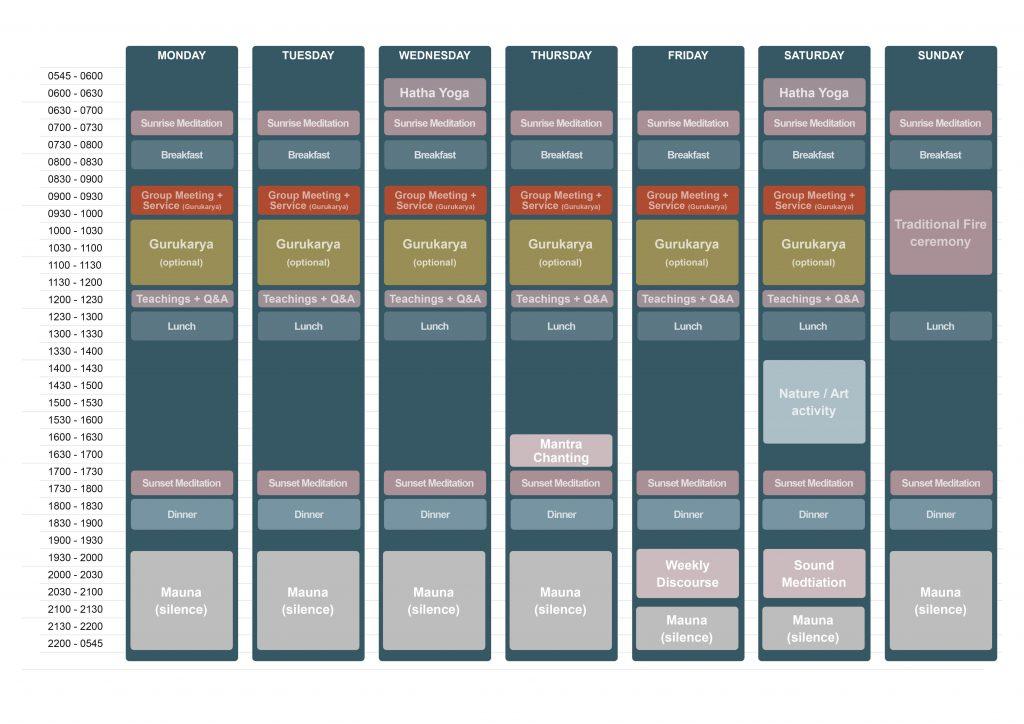 Enclosed shoes suitable for walking
Clean house slippers (no outside use)
Toiletries incl soap
Towel for indoors
Beach towel for outdoors
Hat
Sunscreen
Water bottle
Day bag
Warm jacket
Rain jacket
Long pants
Shorts
T-Shirts
Swimming attire
Comfy attire for yoga
Meditation cushion (we have some available to borrow and also some for sale, $50 cash)
Musical instruments
Art supplies
Journal
Personal vegetarian dry snacks
Torch
Blanket / shawl
Outdoor cushion
Yoga mat (we have some to borrow)
Full single sized linen set (bare pillow and doona provided)
The ashram provides 3 nutritious and healthy vegetarian meals per day, at set meal times. The ashram food is here to support the activity and practice of meditation and yoga and is restrained in spice / salt.
Guests are welcome to bring vegetarian snacks. 
Mauna (Silence) 2030 - 0730
Mauna (silence) is observed to assist in keeping one's attention internally focused between 830pm (after meditation) and 730am each day. Please assist us in reminding guests in the event they forget. 
Silence, as a practice is beyond simply not talking; it is about avoiding outside distractions and keeping one's chitta (attention) on the inner realm.  
Families are welcome to make use of the facilities. Children are to be supervised at all times and no responsibility can be taken for their safety (there are unfenced water courses on the property.)
Please ensure that your children are well behaved and that other guests are not disturbed.
Children donation rates
0-2 years – free
2 – 12 years – 50% donation
12 years + full donation rate
There is a V-Line and Bus combination departing several times per day from Southern Cross station to Horsham, the nearest regional centre. Subject to availability, and prior arrangement we may be able to organise a pick up or drop off for $75 each way (it is 50km one way!) 
Address: 31 Wartook Rise, Wartook, 3401 Vic
Lodge: Please drive up the driveway, the lodge is 300m and on your left.
Parking: Next to (not in front of) the lodge
Wartook Rise is a signposted dirt road off of the Northern Grampians road between Halls Gap and Horsham.
The route through Ararat to Halls Gap and then Wartook is more scenic but has many bends and avoids some time on the Western Highway, though at dusk and dawn it is advised to keep it to 70km/h because of kangaroos / emus.
Guests wishing to avoid the windy mountain or in large vehicles are advised to take the rought through Stawell and Roses Gap Rd.